Terms of Use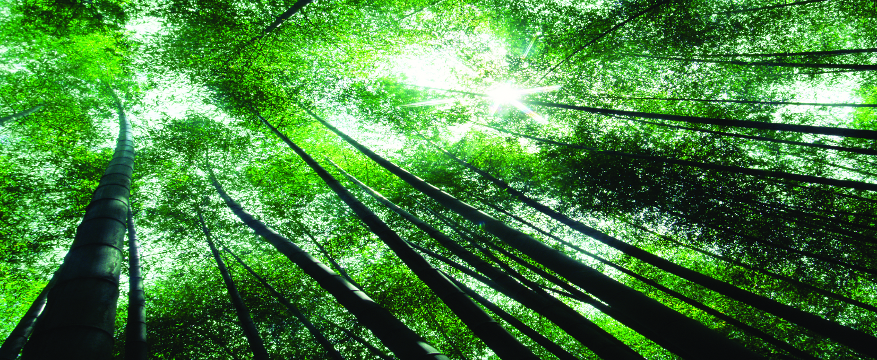 Thank you for visiting our Terms of Use page. Here you will find answers to your subscription and billing questions regarding your use of CERISE.
General
1. Agreement
The following terms of use govern the relationship between you, the User, and CERISE, the service provider. By using this website, you are agreeing to comply with the terms and conditions as set out in these Terms of Use.
2. Changes to Terms of Use
We may change the terms and conditions at any time by notifying you of the changes via email. The changes also will appear on this page. Your continued use of our website will be deemed your conclusive acceptance of the updated Terms of Use.
3. Personal Use Only
The service provided by CERISE is made available for your personal, non-commercial use only. You may not distribute, display or otherwise share your access to CERISE with others.
Services and Subcriptions
4. Website and Bulletins
CERISE provides Users with access to its "Website" and other functionalities which primarily include "Bulletins" tailored to a User's preferences.
The Website is the platform accessible via a web browser and the Bulletins are provided to Users via email.
5. User
A "User" is an individual to which a Subscription is assigned to and that is in good standing order.
6. Subscription
A "Subscription" entitles a single User to fully access our Website, its functionalities and other services.
7. Transfer
A Subscription can be transferred to a new user. CERISE reserves the right to refuse any transfer of Subscription from a current user to a new user.
8. Subscription Packages
"Subscriptions Options" are the various subscription packages CERISE offers to individuals and organizations. Please refer to the subscription rate sheet.
Payments and Other Conditions
9. Term
The "Term" or duration of a new or renewed Subscription is 12 months, unless the Subscription is incremental to at least another Subscription.
Any supplementary Subscription added within a Term will be pro-rated on the remaining months of the Term.
10. No Refund
Subscriptions are not refundable.
11. Payments
You or your organization agree to pay the Subscription fees and any other charges incurred in connection with your Subscription at the rates in effect when subscribing or renewing. We will notify you or your organization's administrator of the renewal fees prior to your renewal date.
12. Renewal
Your subscription will not be renewed automatically. We will however notify you or your organization's administrator of the pending renewal at least 15 days prior to the end of the current Subscription Term.
13. Cancellation and Termination
Subscription may be cancelled at any time by Users. You may cancel your subscription through your organization's administrator, if applicable, or by providing CERISE with a written notice or email.
CERISE reserves the right to restrict, revoke, cancel or otherwise terminate any subscription if there are reasonable grounds to determine that a user may violate any laws, regulations, rulings, or contravenes to the Terms of Use.
14. Trial Period
A 30 day "Trial Period" is available upon request as long as the individual or organization making the request has not had a subscription or trial subscription to CERISE in the past 12 months.
Privacy Policy
15. Collection and Use
If you wish to or do subscribe to CERISE you will be asked to provide a variety of information, including (a) mandatory contact information such as your name, mailing address and email address, and (b) voluntary demographic information.
We use the information you provide about yourself to complete information requests to the extent necessary to operate CERISE and tailor some services.
Email addresses are used to send information based on your search selections and to respond to general inquiries. Such addresses are not used for any other purpose and will not be shared with outside parties.
As with most Internet sites, CERISE collects a variety of technical data, including your IP address, domain, and web browser information. Technical data is used only to create broad demographic and technical summaries of website usage and website activity (such as average time spent and pages viewed) to assist us in providing useful content that is tailored to be of most value to our users. Information about individual users is not shared with any third party.
Our website may use "cookies". You can choose to decline our cookies, but if you do, some parts of the website may not operate properly and you may lose the ability to login to our website automatically.
16. Responsibility
You are solely responsible for maintaining the confidentiality of the password to gain access to your CERISE subscription. If you provide someone else with login credentials for CERISE, they will have the ability to view information about your account and make changes through the website.
You agree to promptly update your email or billing address so that CERISE can continue to contact you and send any notices required hereunder. If you fail to notify us promptly of a change, then any notice we send to your old email or billing address shall be deemed sufficient notice.
Third Party Advertisement
CERISE offers advertisement space to third-parties on its Website and Bulletins. We may therefore link to or promote websites from other companies. CERISE is not responsible for and does not control those websites.
The content posted on CERISE is unaffected by our advertisers.
Disclaimer and Limitations of Liability
THE CONTENT POSTED ON THIS WEBSITE IS INTENDED TO PROVIDE GENERAL INFORMATION ONLY.
THE INFORMATION THAT IT CONTAINS, INCLUDING THE INFORMATION THAT MAY BE PROVIDED BY CERISE IN THE FORM OF SUMMARY, DOES NOT CONSTITUTE ADVICE AND MAY NOT ACCURATELY DEPICT THE WHOLESOMENESS OF THE ORIGINAL INFORMATION AND MUST NOT BE USED AS A SUBSTITUTE FOR ADVICE FROM A QUALIFIED PROFESSIONAL IN YOUR JURISDICTION WHO HAS BEEN FULLY INFORMED OF YOUR SPECIFIC CIRCUMSTANCES.
CERISE DOES NOT GUARANTEE THE ACCURACY OR COMPLETENESS OF ANY INFORMATION POSTED ON ITS WEBSITE. INFORMATION MAY NOT BE UPDATED SUBSEQUENT TO ITS INITIAL POSTING AND MAY THEREFORE BE OUT OF DATE AT THE TIME IT IS READ OR VIEWED.
LINKS TO OTHER WEBSITES ARE PROVIDED FOR CONVENIENCE ONLY. CERISE DOES NOT ENDORSE ANY WEBSITE, OR GUARANTEE THE ACCURACY OR COMPLETENESS OF ANY INFORMATION, ACCESSIBLE THROUGH LINKS FROM THIS WEBSITE.
Home

Terms of use